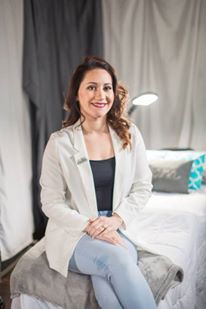 Auddy has been an Esthetician for 5 years. Auddy first attended school at MetrOasis in Anchorage, Alaska. In June of 2011, Auddy received her certification in Esthetics. She then went on to work at a fast past salon, where she received alot of her knowledge and experience. There she learned proper technique of eyebrow shaping and this is also where she first started doing lash extensions.
In October of 2012, Auddy received her certification in Eyebrow Threading from National Eyebrow Threading Specialist Association, in California.
In December 2014, Auddy opened her own salon. From there she was certified in classic lash extensions with Minkys.
Auddy loves making people happy and strives to provide excellent customer service. Auddy specializes in eyebrow shaping and lash extensions.